What is Sewisfaction?
Sewisfaction is an independent fabric shop and sewing studio focused on bringing you beautiful dressmaking fabrics, inspiring sewing patterns and unique haberdashery products. We're also spreading the joy of sewing and crafting at our classes and workshops, which are for all ages and abilities.
Our shop and studio are based at Holme Grange Craft Village in Wokingham, where we are alongside twenty other independent businesses, including handmade gifts, jewellery making, glass fusing, pottery painting, vintage furniture and hair and beauty salons. There is also a delicious café opposite!
We would love to see you at the shop or upstairs for a class in our studio, but if you aren't able to visit, we sell most of our fabrics and haberdashery online and ship worldwide.
Sheona's Story
My Nan was a professional seamstress and taught me to sew as a child. But it was only as an adult I realised the happiness a handmade wardrobe can bring.
No longer do I trek around the High Street, or have to moan that things don't fit me properly; now I have clothes made to my style, just the right size and from amazing fabrics that will last much longer. Add that to the massive sense of achievement from making something yourself and I want to share the feeling of Sewisfaction with as many people as possible!
Over the years sustainable fashion has also become more important to me. I am passionate about helping people learn how to sew and repair their own clothes and sourcing sustainable fabrics. I love that Sewisfaction is able to share that passion with children and adults across the world.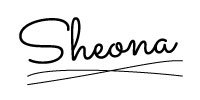 Meet the Team
Sheona
Owner and Founder
I firmly believe that sewing is a superpower. It can empower you, give you a huge sense of achievement and is brilliant for your well being. I am passionate about helping everyone unleash their superpower with fun, friendly classes and beautiful fabrics! As well as teaching, running our social media and the million other tasks that come with owning a small business, I try and fit in some sewing when I can!
Lucy
Web & Class Coordinator
Hello! I'm Lucy, my role involves organising our classes and workshops, ensuring the students and teachers have everything they need. I'm also responsible for photographing and adding all the new fabrics to the website, which is great because it means I get first pick of all the gorgeous new stock! When I'm not working or sewing I love baking and running, and spending time with my three children - who keep me very busy!
Sandra
Customer Service
With a background in interiors, Sandra seems to have always been around fabric and more often than not, you'll hear her commenting on what a lovely cushion our new in fabric would make. "My main role in Sewisfaction is customer service, which covers a lot of the online orders preparation & posting as well as helping customers in the shop with their purchases and queries."
Jacqui
Customer Service
Jacqui's smiley face will greet you when you visit our shop. As well as welcoming our customers, she'll also be busy cutting and packing online orders and keeping the shop looking beautiful. She's rediscovered her love of sewing since joining the team in 2019 and is always planning her next make! When she's not doing that she enjoys gardening, spending time with her family and running and walking with her beloved Westie, Reggie!
Hayley
Customer Services
Hayley loves all things crafty. When not busy working or sewing, she'll be card making, using her vinyl cutting machine or creating something else! Hayley works part-time in the shop, making sure all our customers are well looked after, getting new products added to the website and packing online orders.
Suzy
Customer Services
Hi Everyone! I'm Suzy. As well as sewing I also enjoy crochet, cooking, reading, travelling, listening to podcasts and getting together with family and friends. I help out whenever Sheona needs an extra pair of hands, which could be packing orders, helping at events or working in the shop. I love sewing and especially enjoy sewing day's with Sheona, where we chat more than actually sew!